We bring this to your attention that in June 2016, we inaugurated a welfare medical project namely, Taqwa Welfare Medical Center in a small town named Islam Pura Jabber, Gujar Khan (Pakistan). This setup is now registered and approved by Punjab Healthcare Commission.
The purpose of this project is to provide best basic healthcare facility to the underprivileged people in the remote areas. In the past 3 years, we've helped over 75,000 patients. These patients get their check-up done by an M.B.B.S doctor and they are also provided with free medicines. People who are unable to afford fees are offered free checkup and medicines and people who can afford to pay are charged a nominal fee of rupees two hundred only.
Services that are provided under this medical project are:
Immunization & Vaccination.
Counselling at Chronic Diseases.
Screening of Epidemic Diseases.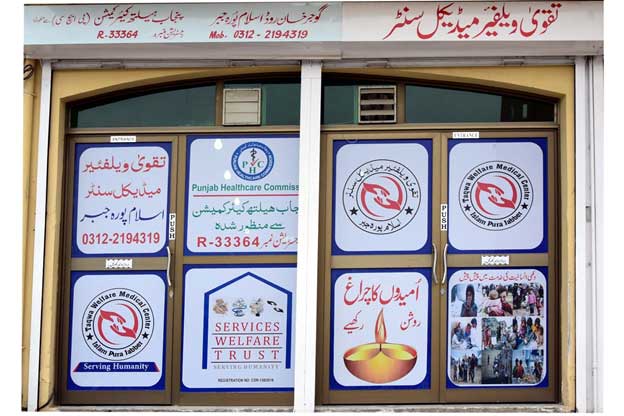 Services that are provided under this medical project are: