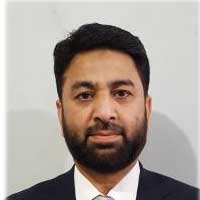 I express my sincere appreciation to all those who love mankind and express this love by taking care of suffering humanity. SERVICES WELFARE TRUST takes the pride in establishing & operating different projects, one of the our Mega Projects is "TAQWA WELFARE MEDICAL CENTRE" and so far more than 76,000 patients have been treated almost free of cost or some with very less charges. The cost of providing medical care in accordance with International standards is continuously on the rise and the annual budget is 5 Millon PKR per year. A number of new equipment and resources are required for the better dispensation of health services at hospital.
What we have done for ourselves alone dies with us; what we have done for others and the world remains and are immortal (Abraham Lincoln).
The support of our valued donors including individuals, families, communities, organizations and well-wishers of Pakistan will play a crucial role in taking the Fund to its new height in the years ahead. I am truly thankful to all the donors both individual and institutional for their trust in Services Welfare Trust.
I am particularly appreciative to all Executive Members of Trust, for their timely direction and continuous support. Finally I am proud of the devotion and hard work being rendered by all the staff working in Services Welfare Trust, who worked determinedly round the clock to make its projects successful in the past and hopeful for future projects as well.